Screenshots from Dublin Riot Film..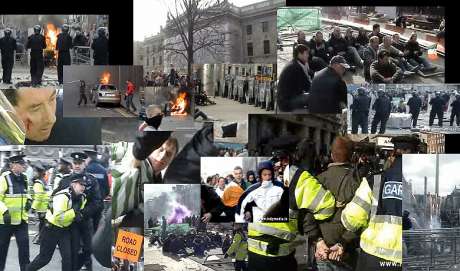 The Festival will feature an introduction talk by Eammon Crudden who was involved in the making of Berlusconi's Mousetrap (Indymedia Ireland feature length documentary about the protests in Genoa in July 2001 against the G8) a very significant piece of activist documentary making both in Ireland and internationaly .
Eammon will be showing his latest edited piece about the Dublin Riot , which occured on the day in which the "Love Ulster March" was supposed to happen .
He Will also show us a film from the mob films catalogue entitled "Mob Film Manifesto"
View these films or information at about them at the links below :
Dublin C21: Riot No.1:
http://www.indymedia.ie/article/77168
Mob Film Manifesto :
https://video.indymedia.org/en/2006/03/314.shtml
Mob films Site At :
http://mobfilms.allotherplaces.org/